Forest Design
The power of designs in advertising is immense. It helps businesses to STAND OUT in the crowded market place where everything vies for the consumers' attention. With strong design capabilities, our team eagerly follows the trends in design and adapt them to give you the edge you need.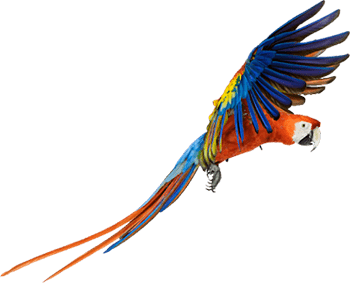 Today, everybody wants to experience the best of technology without exhausting much of their brain or time. Websites or mobile apps that are efficient, quick and interactive gain much more outcome and are sure to bring success. We house a team of creative designers who specialise in website development, mobile apps development and computer programming.
Our area of expertise
Mobile app development
React Native mobile app development ( cross-platform)
Native mobile app development (Android & IOS)
Web development
PWA development
Single-page app development
Dynamic website development
Mobile app web service development
E-commerce solution
When you are trying to do business in a cut-throat market, your business needs to stand out. And how do you achieve it? You get it done by incorporating your brand identity in the form of stand out logos, typography, VC, imagery styles and more. Holler at us and let us do the creative work for you.
Websites are called the virtual address of a business. You need to make sure your address is easily accessible to all, if your business has to grow. This is where we can help you. Be it an E-commerce website or portfolio website or crowdfunding website, we develop one that represents your business.
It's really challenging to develop a mobile app design that stands out among millions of other apps. A good app design entices the audience and serves the purpose of the business. Based on your business needs, we can develop an app design that will keep your TA engaged and help your business grow on digital platforms.
If you're trying to get more business for your company, one of the original ways to go about it is the old school way. You market your products & services in the form of postcards, flyers, brochures for your audiences. It definitely helps you to grab attention in offline mediums.
The ultimate goal of any product is to meet the marketing objectives, communicate well to the business audience and generate sales. The tested way to go about it is with packaging designs. The primary objective of packaging design is to create a vehicle that serves to contain, protect, transport, dispense, store, identify, and distinguish a product in the marketplace. Excellent packaging design helps your products to stand out amidst of your competitors by grabbing the customer's attention.
Motion graphics is one of our areas of expertise. The evolution of the design industry has been quite significant over the years. It can create wonders when it comes to marketing. The use of motion graphics can help your products reach the potential customers along with the brand story that you are looking to promote. Be it gifs, title sequences or banners, we can deliver it all.
Let's be honest, no matter how much you promote your products & services online, the offline medium still plays a huge role in impacting the audiences. Environmental graphic designs like hoardings, wall murals, signages etc still entice people's attention. This is still one of the best ways to make your brand stand out and be heard. Talk to our experts, they'll be able to solve your concerns.
Our experienced design team has created some of the finest editorial designs for many of our clients. These designs in the form of newsletters, newspapers, magazines and books have helped our clients to reach out to their TA by enticing their attention. For collaboration, get in touch with us, today!