Forest Engage
Your brand seen or heard is one thing. Your brand experienced is quite another. The reason is simple: experiences are cherished for a long time. Explore Forest Engage for an impactful and memorable event experience for your industry needs.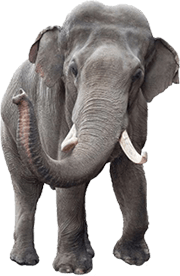 Our team of experiential marketing professionals are on top of their game due to their creative thinking and immaculate project management capabilities. They'll help your brand by brainstorming an immersive experience that will blow the mind of your audience.
Over the years, we have delighted our clients and their customers alike with tailor-made experiential marketing solutions. We have the know-how and dedicated teams to help your brand reach out to prospective customers in the most powerful manner. And it's all customised as per your requirements.
We provide services for a wide range of clients whose areas of operation vary from automobile manufacturing to healthcare. Be it a launch of new products or services or revival of your USPs, Forest Engage can get the attention of your customers, press and public to take your brand to the next level with online and offline engagement activities.
Augmented reality and Virtual reality has quickly become the most utilised technological innovation in today's businesses. The simple use of AR & VR technology has helped to create an immersive experience for the clients and their audiences. These technologies have brought innovation to businesses through their products and services. Let's collaborate and make the leap towards the future of business evolution with AR & VR.