Forest Podcast
Imagine the collective and comprehensive information you can put out about your business for your potential customers or existing clients? That is exactly what podcasts can accomplish for you. The new wave of attracting leads and taking authority in your industry is here.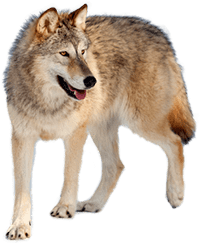 Bring on different guest speakers each week and interview them at your comfort from anywhere you want. Reach out to larger audiences through your guest speakers. Leave the settings for making the podcast possible to us.
Are you an expert in your field? Do you think the knowledge you possess can help the general public or to your TA at large? Then go SOLO. Build your personal brand and maintain a deep connection with your audience.
If you have more people in the room sharing knowledge, then you can opt for Panel Podcast. You need high-end mics and other necessary equipment that can make this possible. For end-to-end assistance to make this possible, you can holler at us!
By far, this is the most fun way to do a podcast. It is like hosting a podcast with co-host and talking about things you want. As it's co-hosted, you can garner enough content to keep your audience engaged at all times. The setup is basic here, with two or more people sitting around and shooting it.
This is more like a mix and match of all the podcasts mentioned here. The editing here is crucial. You may be a solo podcaster but need to put a bite of your audiences here and there or get a co-host to share a piece of knowledge to make it complete, then this type of podcast is for you.
Our major area of expertise is healthcare podcast. The valuable information that a doctor possesses can be of immense help to a patient. Through these informative healthcare podcasts, we make sure every piece of information that the doctor wants to convey to their patients is perfectly captured for the patient's knowledge.
With the boom in information technology, all the IT companies are looking for productive and creative ways to present their services. The new way of going about it is an Information Technology Podcast. Get your experts online and discuss about your new or existing services or products for your customers' awareness.
As the title goes, storytelling podcast is perfect for those who want their stories to be heard by their audiences. With podcasts being famous on digital platforms, your stories have real potential to gain traction. All you need is a good story and a perfect audio setup. We've got you covered on the latter.