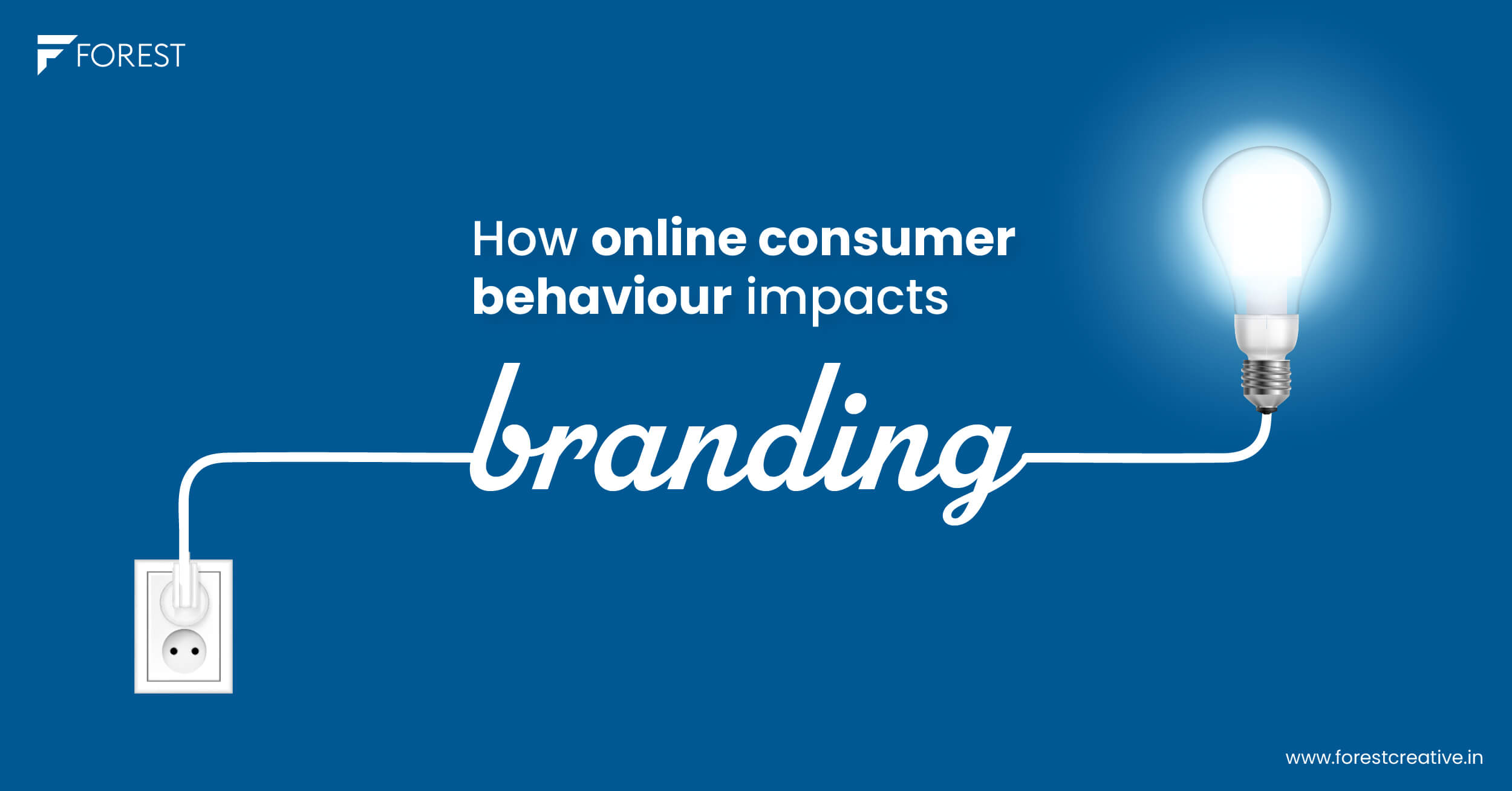 Online Consumer Behaviour Impacts On Brand Marketing
June 22, 2022
''A consumer utilizes the Internet in various ways to make judgments. While making decisions that have a significant personal impact, consumers are more likely to seek out the advice via social media and product-rating sites.''
It's difficult to envision a time when we didn't have access to the internet.
Of course, one of the most significant changes brought about by the internet is the way we purchase, few decades ago, the way we were engaged in looking out for purchase was radically different than today.
Understanding the psychology of online consumer behavior is important for success in today's marketplaces, which is marked by increased rivalry and globalization. Consumer responses are no longer dependent on the physical environment in an online context, but on entirely new factors such as the device through which consumers interact and the way products and services are sold and are presented online. As a result, studies of online consumer behavior are increasingly turning to other disciplines, including psychological methodologies and concepts.
Consumers are impacted greatly by Web 2.0 Customers today, unlike consumers ten years ago, may quickly get word-of-mouth recommendations and reviews as well as become digital producers and evangelists. Consumers are empowered better to provide constructive feedback about a products or services legitimacy as a result of this increased accessibility.
Creating an Online Presence
Previously interactions with consumers through market research and advertising. However, the internet has now empowered consumers by making it easy to contact the company for more information on their products or even purchase them in their own comfort. This eventually led to the development of internet search engines and directories, which let consumers acquire crucial information about products and services before purchasing them. As a result, in today's environment, marketers must ensure that they have a good online presence on the web via search engine optimization strategies and an easily navigable and accessible website.
Larger audience
Making your company profile public allows you to reach out to a bigger audience. Your website can now be accessed by millions of people online. This does not happen overnight, but it has a greater chance of succeeding than simply spreading the word offline. This alone is generally a sufficient motivation to establish an internet presence for your business.
Accessibility
Customers need to know that they can get in touch with you easily and can find your office as well. The non-availability of contact information on the webpage might be frustrating for potential customers. This issue can be readily solved with a brief online company profile. If something changes, make sure to update that information. It is equally aggravating for your prospect to come upon outdated contact information.
Establish trust.
Customers are more comfortable associating with your firm if you have a strong web presence. Many prospects will conduct a brief online search to determine whether or not your business is authentic. If they don't find anything appropriate, they can conclude that you aren't a legitimate company. Writing a company profile is never a waste of time.
Free Advertisement
This is not to imply that having an online company profile is free, but it does provide more value than it reduces. You may now promote and advertise your business naturally and professionally.
Brand Development
''The More Efficient Your Seeding Is, The More Proficient Would Your Blooming Be.''
Your firm's brand value is important to its success, and one part of brand creation is your company profile. When it comes to brand creation, it's all about delivering the promises made in your company profile. Make only those promises which can be kept, and with this, you will be on your way to developing a strong reputation and brand.
How many searches are conducted per day?
As of 26 January 2022, Google processes over 3.5 billion searches every day, or, 1.2 trillion searches per year.
How to improve your company's web presence
1. Make your website search engine mobile-friendly.
As consumers look for products and services on smartphones rather than desktop computers, it's also important to ensure potential buyers can discover you. While most businesses recognize the value of having a website, it is important to ensure that it is optimized to be fit for mobile viewing.
2. Create a content marketing strategy.
Content is an excellent approach for any business to raise its online profile, communicate with customers, and develop trust. 'Content' can refer to a wide range of engaging items like blogs, films, whitepapers, or social media updates. Each one increases your chances of being discovered online by putting it on a variety of digital channels.
3. Create a community by focusing on the brand's purpose.
Now is the time to ensure that your brand values are clearly visible. It's critical to tell a clear, consistent, and compelling brand story across all of your content and online channels, with social media serving as a significant platform.
The key is to concentrate on the channels that are most appropriate for your customer. This could imply prioritizing LinkedIn or Twitter for B2B customers.
To sum it up, you can establish your brand and obtain the trust you need, and further, attract additional customers with a strong online presence. Your internet presence not only makes your business more accessible but also allows customers to learn more about what you have to offer.
We at Forest Creative Communications, embark on such brand storytelling journeys with a strong Design and Digital marketing setup.
Contact us today.
Dr. Anjana Sinha, Client Partner- Servicing & Marketing
Sources
https://www.internetlivestats.com/google-search-statistics/
https://sproutsocial.com/insights/data/social-media-connection/
https://search.google.com/test/mobile-friendly
#consumerbehaviour #fcc #consumerinsights #consumerpsychology #digitalmarketing #brandstrategy #brandidentity