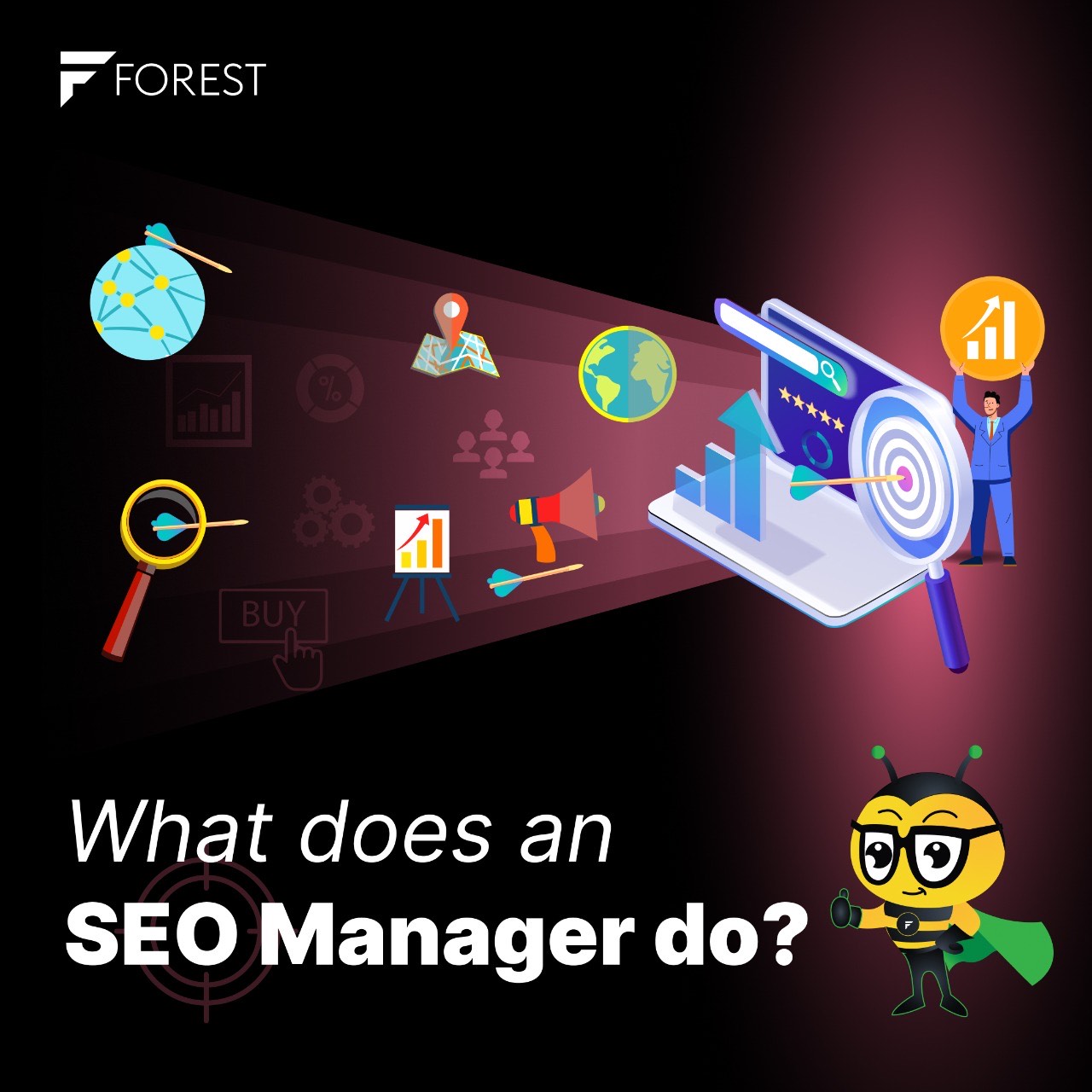 What Does an SEO Manager Do
April 1, 2022
Digital marketing is a requirement for any company or organization that wants to be noticed by today's consumers, and SEO is a must for any company that wants to be found. Companies must invest in SEO, if they want to be discovered.
SEO expands to Search Engine Optimization. This is the process of increasing the visibility of your website when the general public searches for your company's products and services through search engines such as Google, Bing, and Yahoo.

SEO is a fundamental part of today's digital marketing, as people perform trillions of searches each year. This is the foundation of the overall online marketing ecosystem. Search engines use "bots" to crawl web pages between sites, retrieve information about those pages, and index them.
The algorithm then analyses the pages in the index and ranks them using various factors to determine the order in which the pages appear in the search results for a particular search query. The intricate work process of search engine optimization can seem challenging. But would it be easier without SEO? The answer is no. We'd be frustrated and wasted trying to find something as simple as "groceries nearby," searching endless pages of web content.
So, who is responsible for making our lives easier from an SEO perspective? It's SEO Managers. They are managers who process and coordinate SEO efforts. SEO managers must be analytical and perceptual professionals who are skilled communicators. At first glance, an SEO manager's job description may not look very different from a marketing manager's job description. Both have the same goal, that is, increasing awareness and sales. However, since SEO managers are more technology-oriented, they have access to precise data on their marketing efforts.

SEO managers need to develop and implement successful and effective SEO strategies while leading a team of SEO specialists, including researching and implementing content recommendations for organic SEO success.
The ideal SEO manager's responsibilities include identifying technical SEO issues and recommending a team of experts on how to fix them. He/she is supposed to collect data and report on web traffic, rankings, other SEO aspects, and KPIs (Key Performance Indicators). They are expected to stay on top of SEO and integrated marketing trends to conduct keyword research to guide content teams.
This job requires these Managers to be quick as the Algorithm is dynamic and just when they believe they have figured it out, they'll have to rethink their entire strategy. As new tactics emerge, they need to measure their progress and see where they can improve. Improvements are constant in this position and also affect their goals. As the market changes, they may find new opportunities with goals they have never thought of before. SEO managers are in a position where things change but remain the same.

SEO is an evolving process that changes based on what we need now and what we need in the future. SEO management turns out to be a cyclical task of creating plans, analyzing results, and recreating plans, but it's also very strategic. If you seek a job as an SEO manager, you will find a highly rewarding and challenging position in the industry with many opportunities for progress.
Written by Akil Vinod