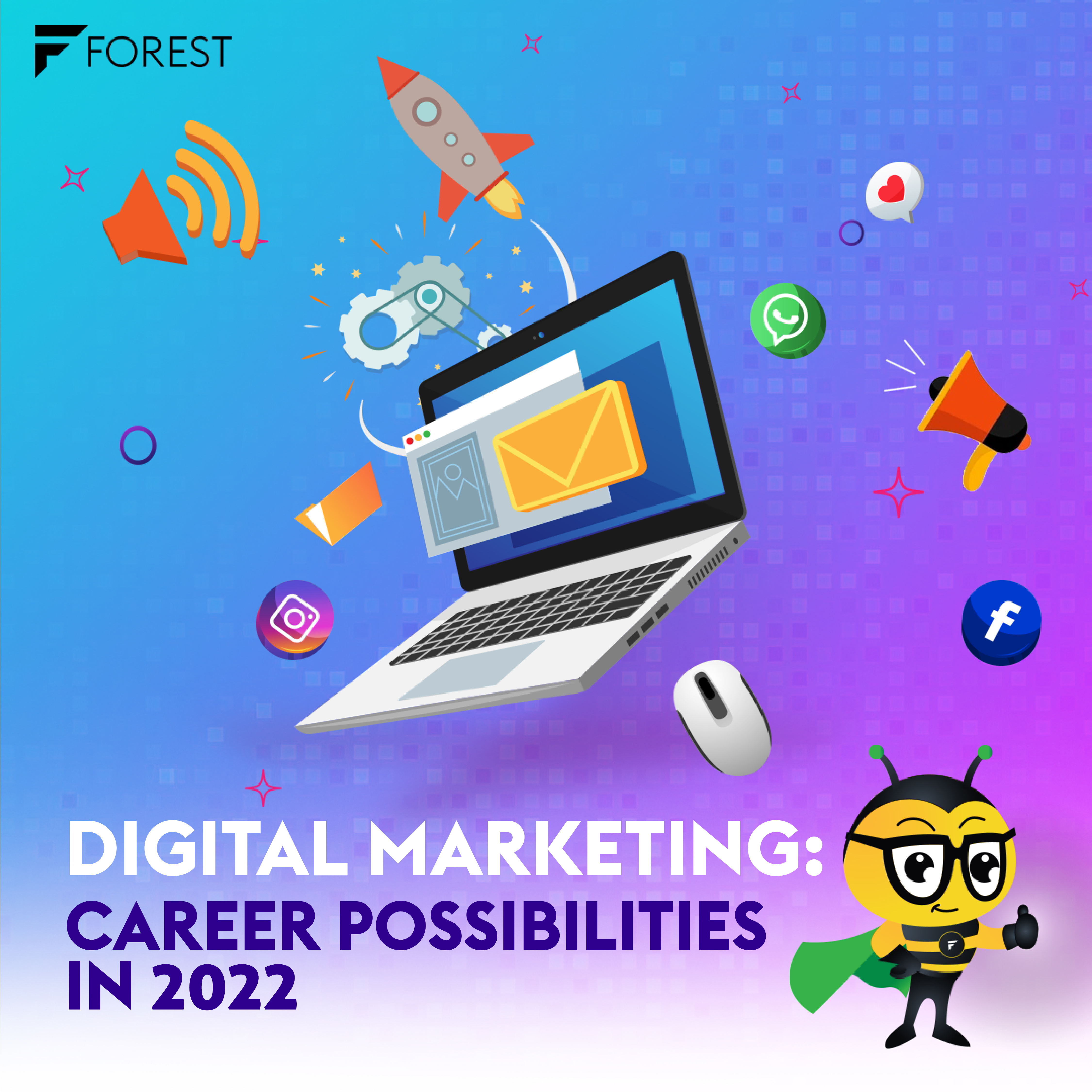 Trying to Get into Digital Marketing in 2022? Here's What to Look Out For
Jan. 27, 2022
While traditional marketing methods still have their place today, digital marketing has quickly become a fast, cost-effective way to promote a brand online. It's become critical to a brand's success today, owing to the rise of social media and more people being connected to the Internet than ever before.
The digital advertising industry is projected to grow to 333 billion rupees this fiscal year and 539 billion rupees by the fiscal year 2024. This indicates that a lot of companies are injecting money into their digital strategies, thanks in part to the Covid-19 pandemic that halted most forms of physical advertising mediums.
A fast-growing industry also brings new career opportunities, and digital marketing is no different. A quick search for the term "digital marketing" on the popular job portal Naukri.com shows 164,000 results, and that's just on that particular website.
Imagine the total number of jobs available in this industry in the whole of India, and you'll see why this is a popular industry to get into right now. As a bonus, it can pay well, depending on the role. In this article, I'll give you an overview of the career opportunities that digital marketing offers in 2022.
What Kinds of Skills Does a Career in Digital Marketing Require
90% of all consumers used the Internet to find a local business in 2020. Google currently holds about 92% of the total worldwide search engine market share. This shows how important it is for a business to show up on Google's search engine results page when a consumer searches for a relevant keyword.
When a consumer searches for something, you want them to click on your website rather than your competitors'. The likelihood of this increases the further up your website shows up on the results page. And how do you get your website to show up higher?
Mainly via search engine optimization (SEO). It's a free way to increase search visibility and drive more traffic to your website. A similar, albeit paid, alternative exists called search engine marketing (SEM).
Needless to say, SEO and SEM are two of the most sought-after skills by businesses for their digital marketing roles. Some other skills that may be of interest to aspiring digital marketing professionals include:
Video production

Content marketing

Data analytics

Copywriting

Graphic design

Pay-per-click (PPC) advertising
If you're getting started with digital marketing, you don't need to acquire all of these skills. Focus on becoming good at one or two, and you'll be on your way to a successful career in digital marketing.
Now, let's move on to the meat of the article.
Career opportunities in digital marketing
Digital Marketing Manager
A digital marketing manager is responsible for strategizing and executing a business' push into the digital space.
Email Marketer
The email marketer's job is to send out emails to acquire new customers and engage existing ones.
SEO Specialist
As the title suggests, an SEO specialist's job is to boost a business's visibility on search engines.
Social Media Marketer
A social media marketer manages a business' presence on social media platforms. They help the business engage with their followers and advertise their products or services.
Content Writer
A content writer writes all sorts of content for a business, including advertising copy, articles, press releases, and so on.
Written by Srikant Mahapatra
#digitalmarketing #business #socialmedia #professional #careeropportunity